Post by nekomakie on Jun 13, 2010 1:18:49 GMT -5
HUMANS
MAIN INFORMATION
Name:
Makie Misora
Age:
17
Gender:
Female
Rank:
Breeder
Who's side is he/she on?:
Light
DIGGING DEEPER
Personality:
Loves pokemon she considers to be "cute" which varies anywhere from an Ekans to an Ampharos. Always carries around a Pokemon plushie of a caterpie and Rattata in her backpack in hopes of having one of each of those Pokemon one day. She is a bit on the energetic side and loves to breed Pokemon and hopes to one day breed the best, most awsome cute pokemon ever. Of course its her definition of cute so no one really knows what that its. She doesn't like it when people try to tell her she can't do something or that something is impossible for anyone to do. She wants to make the impossible possible for everyone. The only thing she really fears is Glalie... Its eyes creep her out a little bit. Not that she would ever tell anyone that though. She keeps her fears bottled up and always trys to put her best foot forward and look on the positive side of bad situations even if it is hard to find them. Her fear of Glalie is completely unfounded though considering the only Glalie she has seen was on the tv. She has a fondness for sweets and has to have some with her wherever she goes. Her favorites are lime gummy candies. She also has a slight dislike for Nosepass. No matter how weird her tastes in Pokemon are she can't really bring herself to think that it is anywhere near cute. Not that she has anything against people that want to use one she just can't see how they can get past its GIANT nose... She doesn't really have a favorite type of Pokemon because all types have their strengths and weaknesses so it's to hard to pick. Plus there are cute Pokemon of all types. Except fighting type Pokemon, for some reason she just can't find one she likes in that bunch. Although she seems really secure about herself she really second guesses just about anything she does because she doesn't want to disappoint anyone. The only thing she has never questioned doing was leaving home to become a Pokemon Breeder. She doubts if she will ever have doubts about that decision. She knows in her heart that she was meant to be a Pokemon Breeder and strives to be the best she can even without her parents support.
Physical Description:
She has short blond hair to match her short 5"6 height. Her eyes are a bright blue color that match the color of the sky, or even the deepest oceans depending on the light that is hitting them. They always have some sort of emotion to them, whether it be questioning or happy. More often than not you can tell how she's feeling just from her eyes. Even so, her smile can light up a room, whenever she feels like smiling that is. She weighs 103.7 pounds and considering her height it's still healthy right? She likes to wear obscure and cute clothes that don't seem to have any rhyme or reason to them. Black and white often accompanies one another in her outfits, along with the color yellow. She will never ever wear anything that is brown. She absolutely cannot stand to see that color on anyone. She has a scar on her upper arm from the Spinarak bite that she doesn't mind people seeing. She doesn't care that they stare either. Its there and people need to get over it in her opinion. Her teeth are perfectly straight, due to having braces from the age of ten to the age of fifteen and she is very careful not to chip or mess them up in anyway, other than with sugar of course.
History:
Even though she came from a rich family, her parents were normal people that acted like they didn't care one way or another how the world was ending up and didn't really want Makie become a Pokemon Breeder. Whenever she was younger her parents had taken her to a park and she had been attacked by a Spinarak infected with the Poke'rus. After that her parents didn't want her anywhere near Pokemon and kept her inside a lot of the time where the "big bad Pokemon" couldn't get to her. Her parents thought that she had been scarred for life and would never be able to be able to go out into the world again. But their fears where unfounded and ridiculous. They just didn't want her to go out into the world because they were the ones that were afraid of what was out there. She was locked in her room, day after day, with nothing to do and no one to talk to.
Even after she was attacked she still loved all Pokemon and knew that the Spinarak was just defending itself the best way it knew how. It wasn't its fault. She didn't give up on her dream though and studied all that she could while keeping it a secret from her parents. They still thought that being a Breeder was a fad and that it was best left to the Professors instead of people like her. But she persevered and left without them knowing. She wasn't even sure if they realized she was gone yet considering she spent most of her time in her room or on the roof when she was at home. They probably wouldn't notice for a few days. She only had one older brother, and he had already left on his journey to become a Pokemon trainer, running away from home after her parents told him he couldn't leave. Her parents wanted her to just find a nice guy and settle down with and make the large family they never could. She refused to let this be her future though. They tried to have a marriage arranged but she ran away from home like her brother before her.
Family:
-Mother: Hana Misora
-Father: Hanato Misora
-Older Brother: Rikumaru Misora
Habits:
- Says Nyu at the end of most sentances
- Falls asleep easily when in sunlight
- Likes hugging...
- Attaches herself to strangers...
Likes:
- Taking Naps in the Sunlight
- Water Pokemon
- Rain
- Swimming
- Sweets
- Strawberries
- Reading
- Drawing Sketches of Pokemon
- Romance Novels
Dislikes:
- Rude People
- Sour Food
- People that can't handle the truth
- Lightning
- Fighting Type Pokemon
- The color brown
- Boring Books
- People that don't care for Pokemon properly
Image: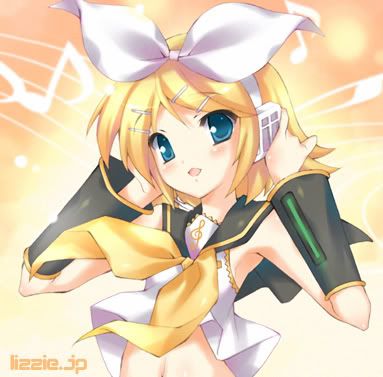 RP Sample
Makie ran up to Sayakuya and pounced on her, pushing her and Kira away from the car and scraping her knee on the sidewalk in the process. She was mad now. Who would actually try to hurt her friend while she was here? She would make them pay for even attempting it. Sayakuya could have been killed! Her face was caught in a terrible look as she looked for the car that had swerved to hit her friend and her friends pet?

It was outrageous and she would make them pay severely. She stood up and looked at the blood running down her leg onto the pavement. It was a small price to pay for saving her friend and she would gladly pay more if she needed too. Her hair was dirty and tangled from the fall and so were her clothes. Her school clothes at that! She had spent a lot of time trying to get money for her uniform and this is what happens to all of that hard work? Not that she cared about clothes or anything like that but it was still a lot of money that she had to earn with odd jobs.

"Sayakuya are you okay? You shouldn't have walked off without me! What if I hadn't been able to get to you in time?"

She was close to crying but until the danger was fully over she wouldn't allow herself that luxury. She had to make sure that everyone would be okay this time and that she wouldn't lose someone important again. Not again, not ever again. Not while she could help it.

The car had missed but was stalling at the corner of the street, as if the driver couldn't decide what to do now that his target was out of his reach. If he tried to go for it again Makie would just move her friend out of the way again and again until he couldn't find them.